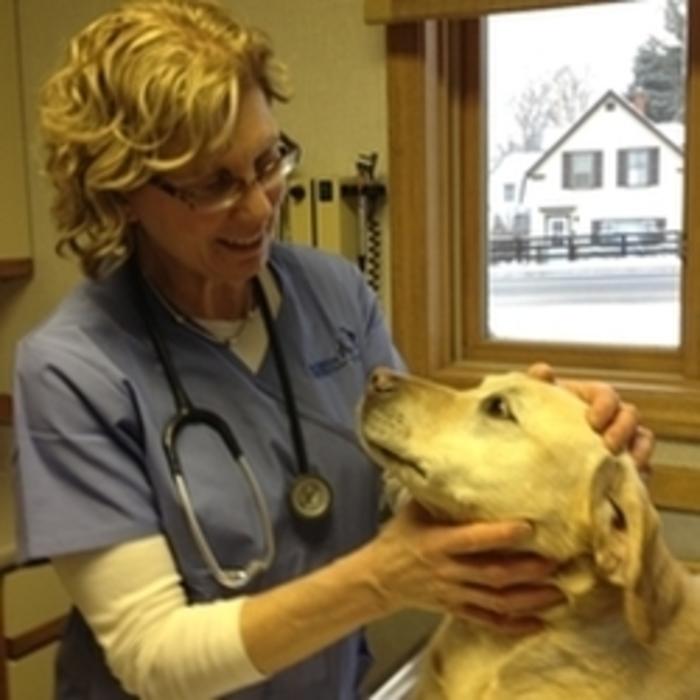 Efronia Niki Lagasse
DVM
Dr. Lagasse is the owner of the Riverside Veterinary Clinic. She was born and raised here in Haverhill, MA. After graduating from Haverhill High School in 1977, she attended Michigan State University for two years and the University of Vermont for one year. She was a member of the second graduating class at Tufts School of Veterinary Medicine in 1984.
Upon graduation, she returned to her hometown of Haverhill to practice. In 1988 she and Dr. Crawford started the Riverside Veterinary Clinic. After 30 years, Dr. Lagasse enjoys all aspects of veterinary medicine and surgery, and she especially enjoys client education and forming relationships with her clients and patients.​
Dr. Lagasse resides in Newburyport with her husband Michael and their two sons Robbie and Greg. When not at the clinic, she enjoys tending to her home and gardens, riding and caring for her two horses, playing with her three dogs and two cats and watching over her chickens and quail. She also enjoys cooking, sewing, running, biking, skiing, snowmobiling, camping, and spending time with family members.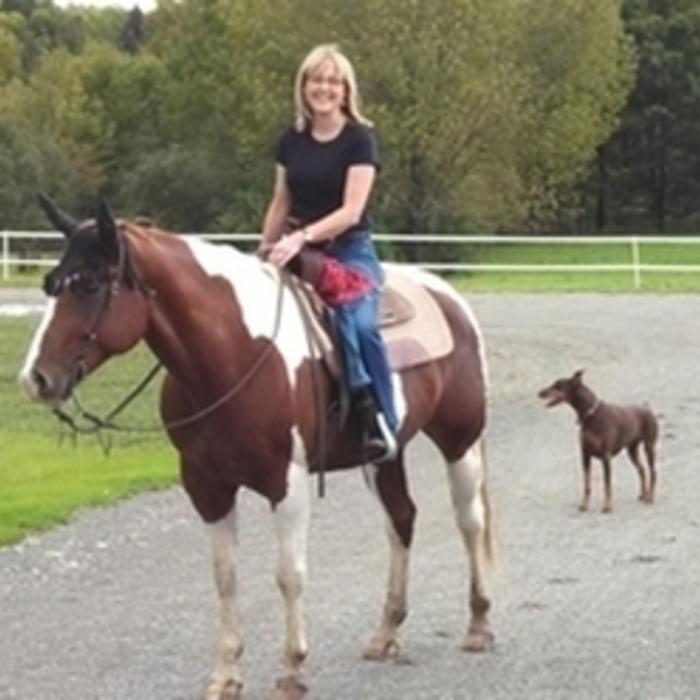 Elizabeth Owen
DVM
Dr. Owen has been at home in New England for over 20 years, but grew up in Oklahoma, Texas, and Louisiana. Before attending Veterinary School she worked at a medical research foundation and oil company where her jobs ranged from a Chemist to a New Products Manager.
She received her Doctorate of Veterinary Medicine from Oklahoma State University in 1991 and took her first job at a very mixed animal practice in Texas. There she saw a wide variety of animals from cattle and horses (many mustangs) to zebras, lions, and her favorites...dogs and cats.
After visiting and falling in love with New England, she worked at Stratham Veterinary Practice in New Hampshire for several years before joining Riverside Veterinary Clinic in 1996. She most enjoys the great client and patient relationships developed over the years and the challenge and diversity of general practice.
​
She lives in Hampton Falls with her husband Mark, their Doberman Shelby (who you may see around the clinic begging for cookies), their rescue dog Jule, and their three cats Peter, Kenny, and Jake. She enjoys traveling with her husband as he transports horses and sometimes rescues dogs around the country. In her leisure time, she likes gardening, hiking, and taking care of her horse Willy.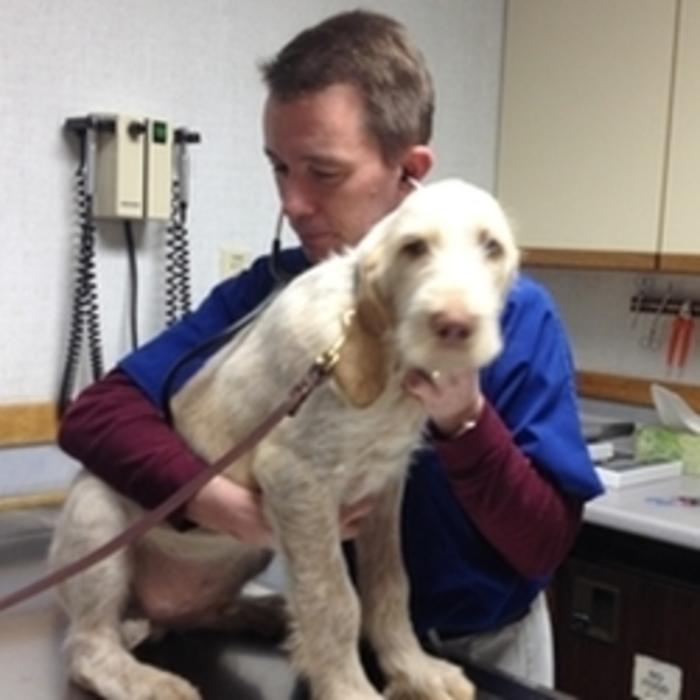 John Ledoux
VMD
Dr. John E. Ledoux was born and raised in Nashua, NH. He attended Bishop Guertin High School and graduated in 1982. He then went to the University of Pennsylvania and received his Bachelor of Science in 1986 and his V.M.D. in 1990.
He took his first veterinary position at the Bethlehem Veterinary Medical Center, a ten doctor practice in Bethlehem, Pennsylvania, where he received extensive private practice experience in surgery, medicine, emergency medicine, and ultrasonography. Desiring to move back to New England, he accepted a position at Andover Animal Hospital, where he worked as an associate and as eventually the hospital medical director until 1999. In 1999, Dr. Ledoux moved to the Riverside Veterinary Clinic as well as started Mobile Ultrasound Service, serving many of the surrounding clinics in the Merrimack Valley.​
Outside of veterinary medicine, Dr. Ledoux's current passions include reading, running, music, and spending time with his wife, Dr. Lori Gordon and their two sons. They share their house with one dog, Davner Abigayle Gordon Ledoux.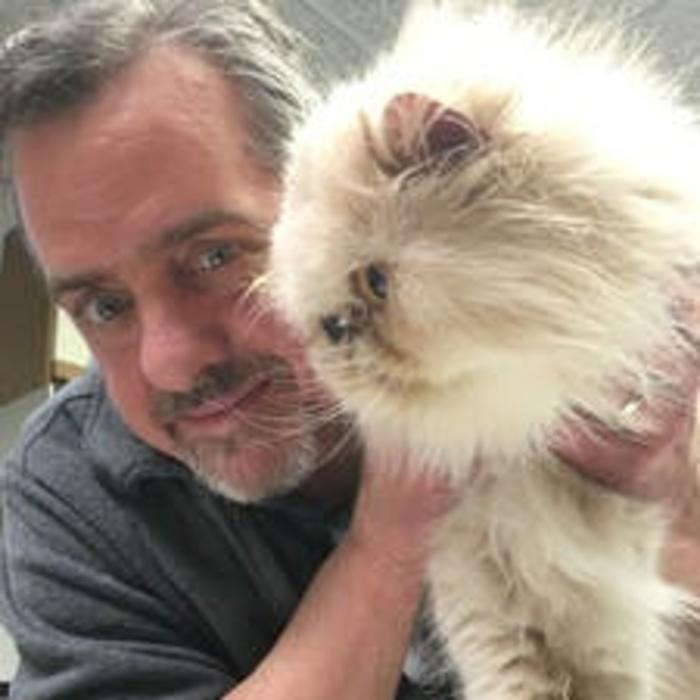 John Defanti
DVM
Dr. DeFanti is a 1991 graduate of Oklahoma State University and has been practicing in the Seacoast area for over 20 years. He has spent over half of this time in emergency medicine and has special interests in soft tissue surgery and dentistry. Outside of work, he enjoys reading, listening to music, fine cuisine, and motorcycle riding. He lives with his wife, Michelle, a certified veterinary technician, their 5 cats, and many chickens.
Dr. Defanti has worked as a relief veterinarian here at Riverside for many years. In 2015, he joined the staff as a full-time veterinarian here at Riverside.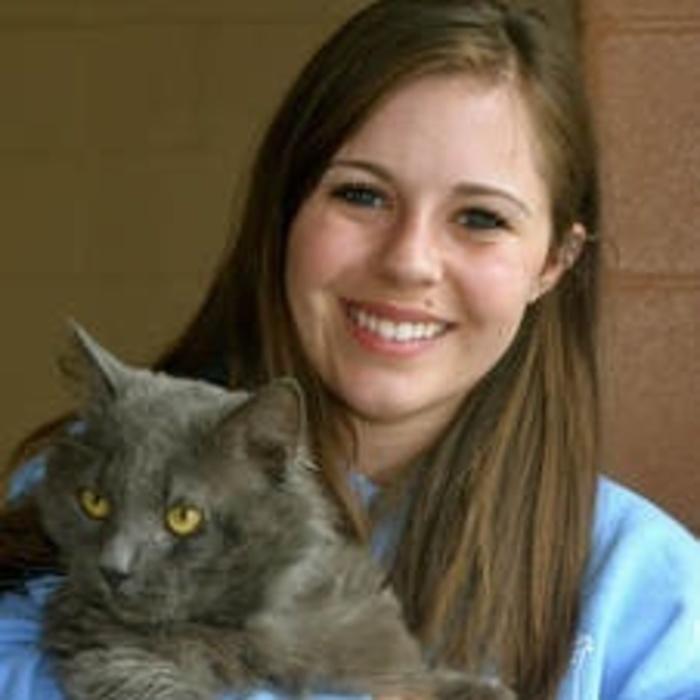 Kaitlin Anderson
DVM
Dr. Anderson was born and raised on the North Shore in Massachusetts. From the age of 3, she knew she wanted to become a veterinarian. After graduating from Peabody High School in 2009, Kaitlin attended the University of Massachusetts Amherst where she received her Bachelor's degree in animal science in 2013. She then went on to receive her DVM from The Ohio State University in 2017.
During her time in veterinary school, Kaitlin volunteered at the Ohio Wildlife Center and worked as a gymnastics coach at a local gym (Kaitlin was a gymnast for 11 years). After spending 4 years in Ohio, Kaitlin was ready to head back home. She took her first job at an emergency clinic in central Massachusetts. Desiring to move even closer to home, she then joined Riverside Veterinary Clinic in November 2017. She recently began volunteering her time at the spay/neuter clinic at the MSPCA.
Kaitlin lives with her boyfriend, Chuck, their dog Logan, and two cats, Paul and Cider (an RVC adoptee!). Outside of veterinary medicine, she enjoys traveling, reading, being outdoors, and spending time with family and friends. She is also a fan of all things Harry Potter.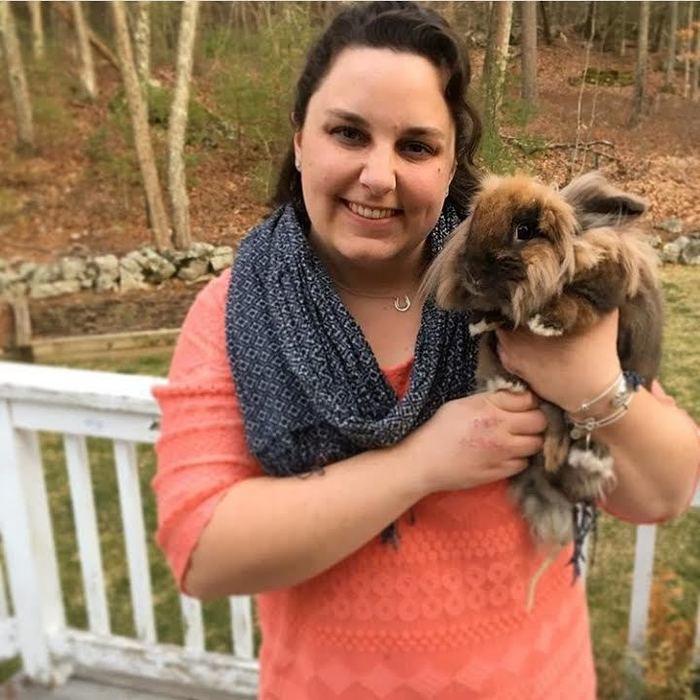 Kristina
Certified Veterinary Technician / B.S.
Kristina has been a part of Riverside's family for 12 years. She obtained her Bachelor's Degree in Veterinary Science from Becker College in Leicester, MA. Kristina enjoys taking care of small companion animals, especially rabbits and other little critters. When not at work she enjoys attending concerts, running road races, crafting and spending time with her family — including their cats and rabbits.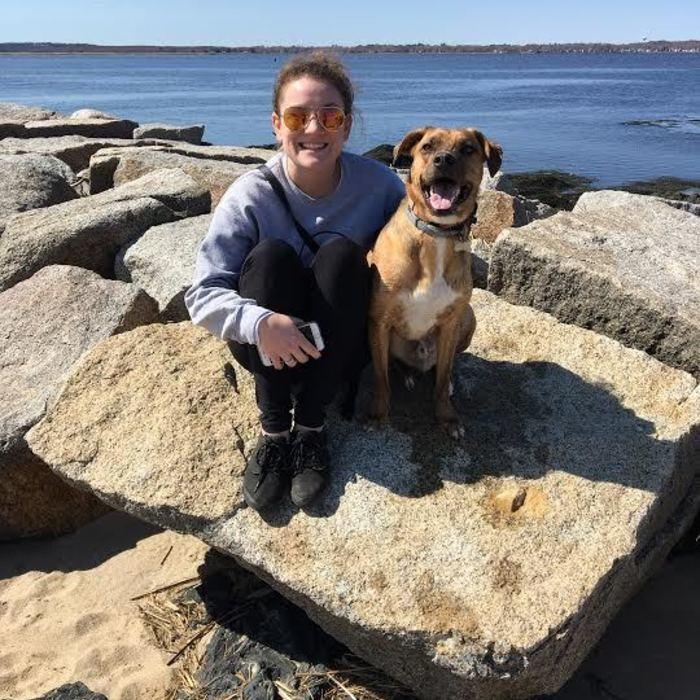 Sarah
Veterinary Technician
Sarah joined our team three and a half years ago. She has previous experience with critters of all kind from warm and fuzzy to cold and scaly. Sarah currently lives with two dogs, two cats, two ferrets, a turtle, and a bearded dragon. Sarah loves the outdoors and can be found on her day off walking local beaches with her dog Coop.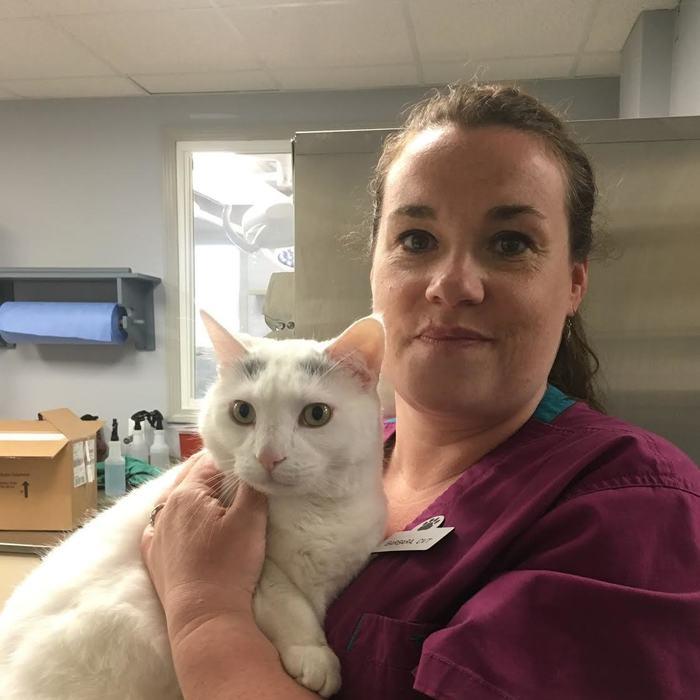 Barbara
Certified Veterinary Technician
Barbara joined Riverside 21 years ago. She graduated with her Associate's degree in Veterinary Technology form Essex Agricultural and Technical Institute in 1998. Her hobbies include crafting, reading, gardening, and studying genealogy. In addition to her husband and daughter, she shares her home with her dog Mari, cats Blackberry, Oz, Binx, and Pillywiggen, and her house rabbits Smudge and Dahlia.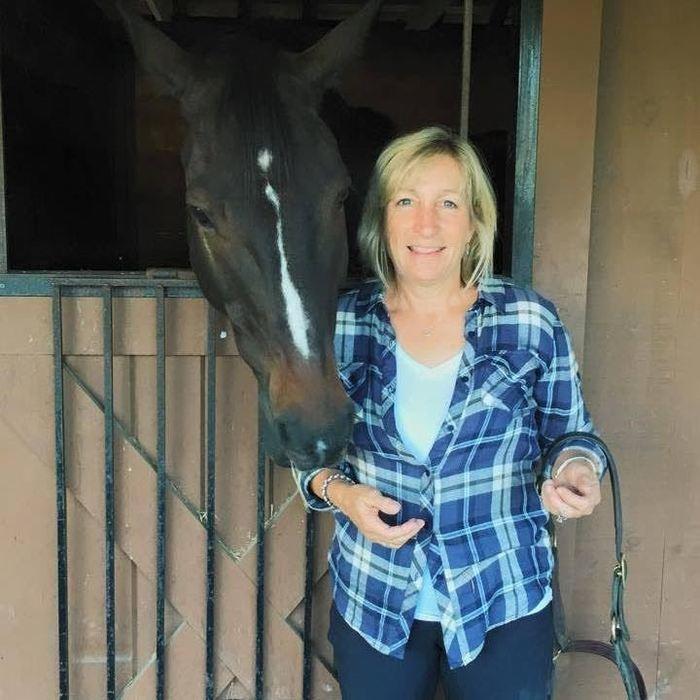 Lisa
Veterinary Technician
Lisa has been working for Riverside for five years. She came to us with 10 years of previous experience in the veterinary field. Lisa shares her home with two donkeys, three horses, and a pony, as well as her dogs, Remy and Chesney, and her kitty, Annie Elizabeth. Lisa loves hiking with her dogs, sailing, and riding her horses.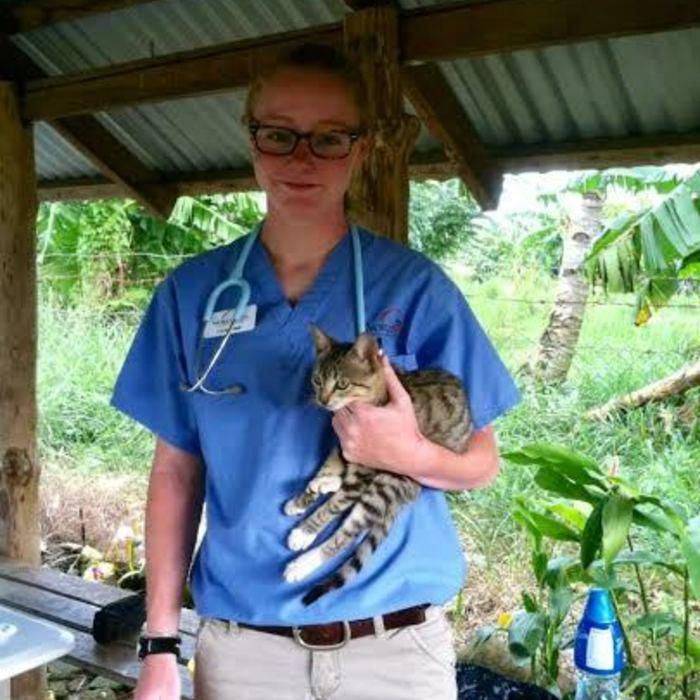 Carly
Veterinary Technician
Carly has been at Riverside for 10 years. She has three dogs Gunwale, Stanley, and Buddy, and two cats Charlie and Goose. Carly gained some of her skills and knowledge when she volunteered with World Vets and traveled to Samoa and Tonga to provide much needed veterinary care to the area. Carly's hobbies include running and hiking with her toddler son on her back.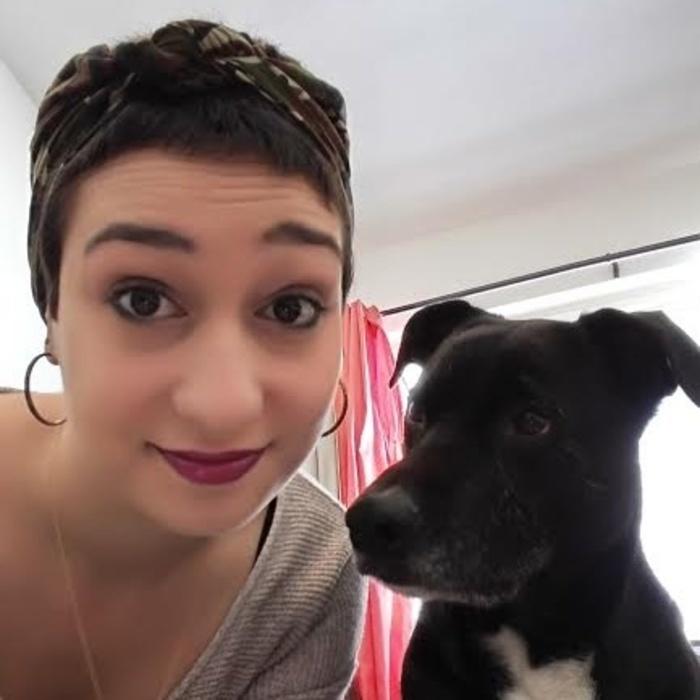 Natasha
Receptionist
Natasha has been at Riverside for five years. She has been in reception for seven years and has always enjoyed the medical field, both human and animal. She is engaged to DJ and they are getting married in the fall. Together they have three dogs "Harper", "Osiris", and "Barry", as well as Riverside's previous office cat "Shemar". In her free time, she enjoys going on walks with their dogs, listening to crime podcasts, and baking.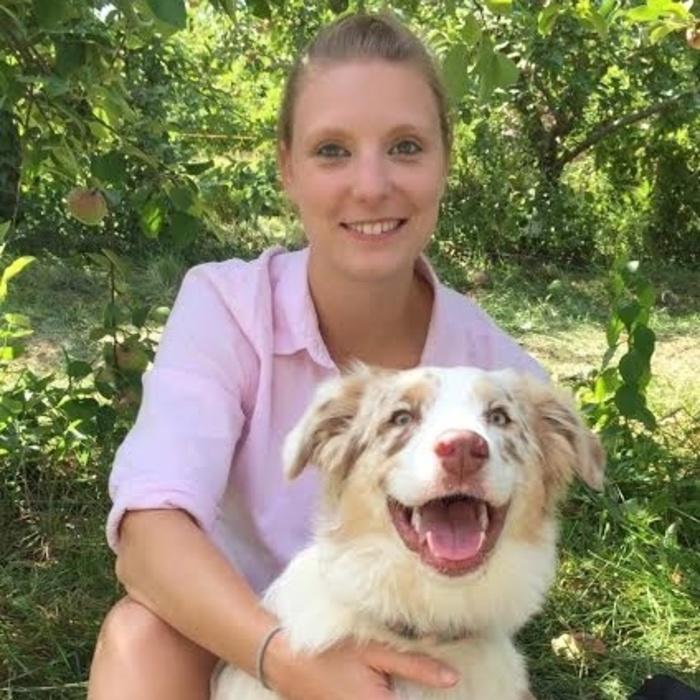 Ashley
Certified Veterinary Technician
Ashley has been at Riverside for over five years. Ashley earned her Associate's degree from Great Bay CC in Veterinary Technology in 2016. Her pets include her Australian Shepards Cali and Maddie, and two cats Puma and Jax. Ashley's hobbies include running, hiking, kayaking, and all things outdoors. Ashley loves spending time with her husband and young daughter in the great outdoors.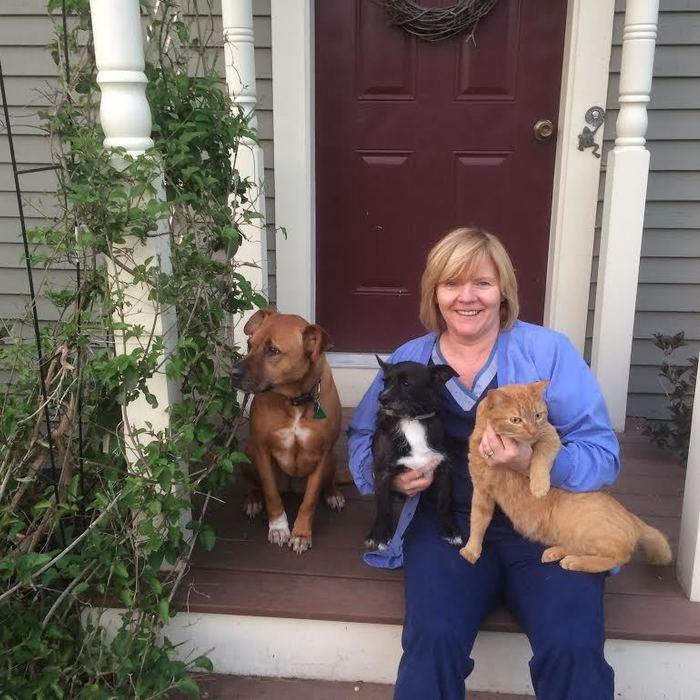 Carol
Certified Veterinary Technician / Manager
Carol has been part of Riverside's staff for over 22 years. She graduated from Essex Agricultural and Technical High School after majoring in Animal Science and sat for her CVT exam in 2004. She currently has two dogs, Vinny and Truvy, and three cats, Lottie, Frank and Mack. Carol's hobbies include exercising, gardening, bird watching, hiking, and she loves to spend time relaxing with family and friends.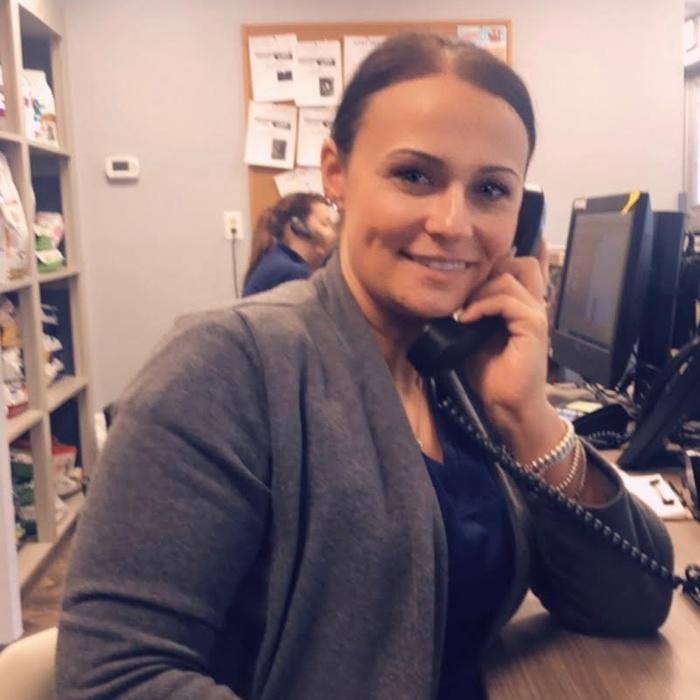 Lori
Receptionist
Lori has been working at Riverside for almost four years, she came to us with 11 years experience as an animal care liaison. Lori shares her home with her husband and two sons, her pets include two cats, two dogs and two bunnies. In her free time she enjoys being outdoors with her family hiking and motor sports .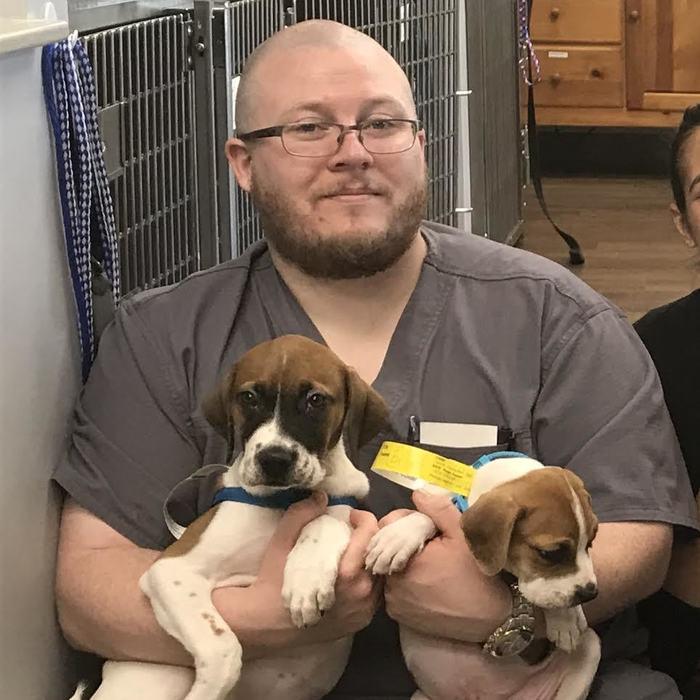 DJ
Veterinary Technician / IT
A Riverside employee for over 10 years, DJ graduated from Essex Agricultural and Technical High School, majoring in Veterinary Technology. He currently resides in Haverhill with his fiancé and three dogs, Harper (Lab), Barry (Chihuahua), and Osiris (Greyhound Mix). He also lives with his cat Shemar, a former Riverside Hospital cat.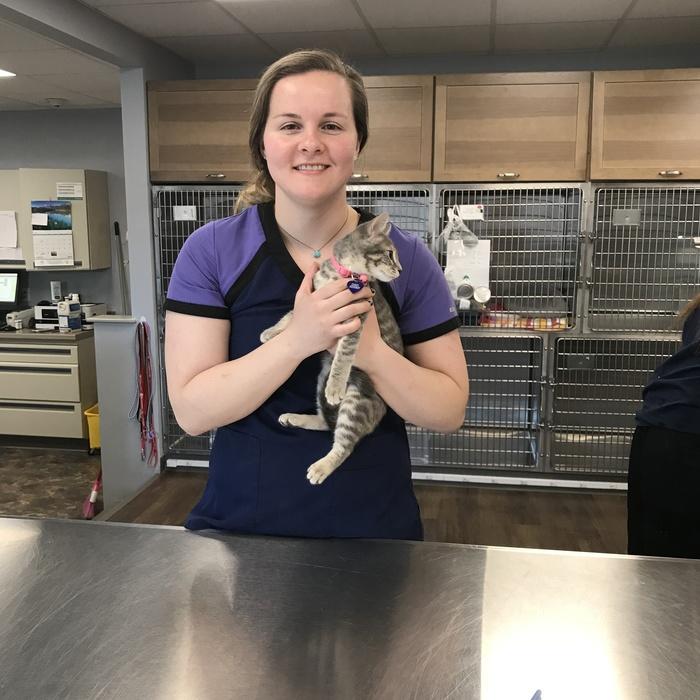 Cali
Veterinary Technician
Cali joined our team two years ago after working at another veterinary hospital. Cali is currently studying to be a Certified Veterinary Technician at Great Bay CC. Cali has two cats, Mr. Bubbles and Mr. Meowgi. Her hobbies include nutrition, exercise, baking, and going to the beach.
Karen
Receptionist
Karen has been part of the Riverside family for almost 17 years. Karen is our official front desk greeter and she has an encyclopedic knowledge of our clients and their pets. Karen has 2 dogs "Jimmy" and "Penny". When not at work, Karen enjoys gardening, swimming, boating, and her oil painting classes.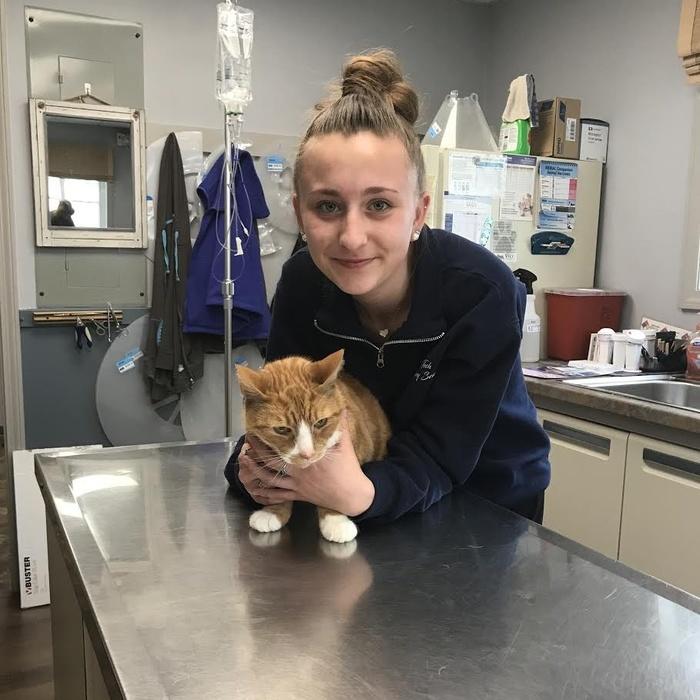 Alyssa
Veterinary Assistant
Alyssa started working at Riverside in December of 2018, after interning on multiple occasions during the summer. Alyssa is currently attending Essex Technical High School in the Veterinary Science program. She enjoys working with animals and spending time at a farm with the other livestock species. She owns one dog "Jasmine", three cats "Cosmo", "Thor", and "Loki", as well as a milk snake named "Milky", and two crested geckos named "Toast" and "Basco". During her free time, she enjoys watching veterinary videos, fishing, and kayaking.